Podcast: Play in new window | Download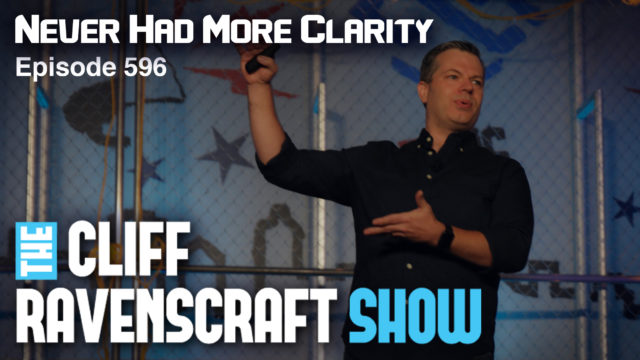 It's no secret that I'm pretty authentic and transparent about what I experience in my personal and professional life. It's just who I am. In this episode, I share a bit of feedback from someone who was confused about why I've made some of the decisions that I've made over the past year and a half.
Listening to you over the past few weeks it feels to me that you've started drifting a bit, like there is a lack of clarity of where your focus needs to be. It's like you haven't found your feet yet in your new direction. I can see that you are extremely passionate about your new direction, particular the marriage course with your wife but I can also see that you are frustrated as it is not as financially rewarding as you would like it to be.

This made me ask myself, what would happen if Cliff would coach Cliff?
I did an entire episode of my Audio Journal Podcast in response to the question above.
In this episode, I share an overview of my response to that question, but also answer the following question as well.
I loved your feedback and as I was listening to you I remembered what my original question was that made me decide to write to you.

I was curious what your thoughts were going forward towards your big goal regarding working on your business vs working in your business. I was curious what your thoughts were around that. Do you think it is necessary to grow a team to reach such an amazing goal or could that be done with a small team?
I hope you enjoy my unfiltered and unedited thoughts on this topic.
I hope to see you this September 13-15 at the Free The Dream Conference.

Let's Work Together:
I mentor coaches, consultants and thought leaders through the transition from an unfulfilling day job to a profitable online business so that you can live the life of your dreams and do the work you feel most called to do in the world.
Over the past decade, I have had the privilege and honor of working with folks like Michael Hyatt, Pat Flynn, Amy Porterfield, Ray Edwards, John Lee Dumas, Dan Miller and thousands of others on the successful launch of their audio podcasts. The most exciting part of my work, with many of these folks, has been helping them create and build a profitable online business around their podcasting efforts.
If you are ready to take your message, your business and your life to the next level, check out my Work With Me page to see how we can work together.
A Newsletter You'll Look Forward To
If you sign up for my newsletter, I promise to send you valuable thoughts, insights, tips, techniques and strategies that will help you take your message, your business and your life to the next level.