Podcast: Play in new window | Download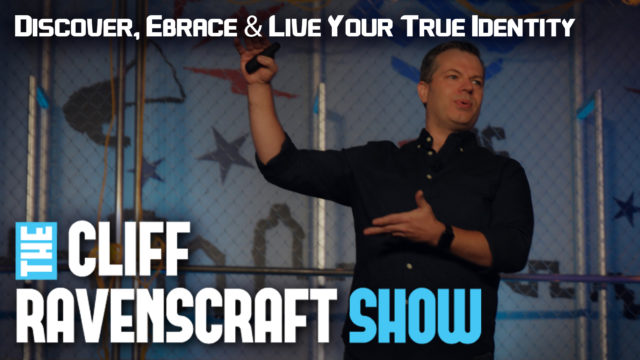 As I was washing the dishes, I was thinking about what message that I might share as the closing keynote address for Free The Dream 2019. A few thoughts about discovering, embracing and living fully alive according to our TRUE IDENTITY came to my mind.
After finishing the dishes, I came down to my studio to post production work on the recording of a Free The Dream Family Zoom call that I had hosted. I wanted to make the recording available as a REPLAY for those who were unable to join live.
However, before starting that post production work, I felt compelled to go live on Facebook to talk about how important it is that we discover, embrace and live our lives fully according to our TRUE IDENTITY.
What happened next was quite serendipitous. I'm not certain if this will end up being the topic that I share as my closing keynote for Free The Dream this year. However, after I finished recording this, I was CERTAIN that those who caught this live were meant to hear what I shared and I was equally certain that the audio recording was supposed to be this episode of The Cliff Ravenscraft Show.
If this message stirs something inside of you, I truly hope to see you in Franklin TN this at Free The Dream 2019. Register now at http://FreeTheDreamConference.com
A Newsletter You'll Look Forward To
If you sign up for my newsletter, I promise to send you valuable thoughts, insights, tips, techniques and strategies that will help you take your message, your business and your life to the next level.